Annual Events
| | |
| --- | --- |
| Feb | General Meeting & Workshop |
| Mar | Education Program: Basic Course |
| May | Staff Workshop (Summer) |
| Jun | Academic Seminar |
| Aug | Education Program: Annual Course |
| Sep | National Library Conference: KSLA Session |
| Nov | Staff Workshop (Winter) |

Publications


Photos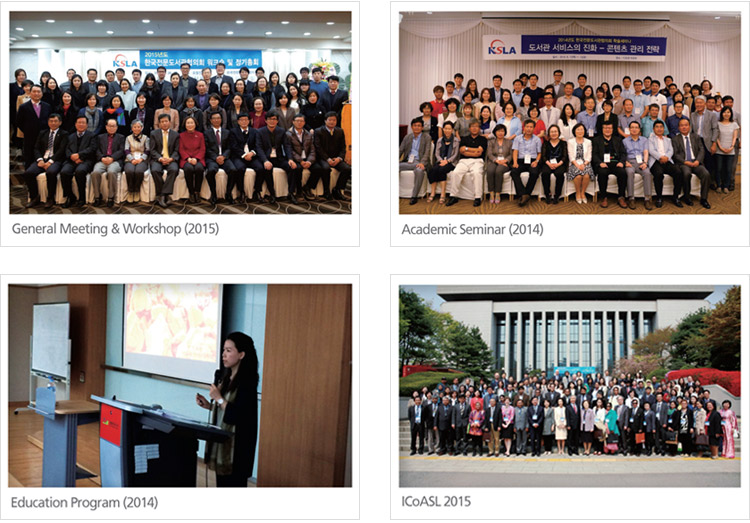 Mission
KSLA was established with the purpose of information exchange, knowledge sharing, and job training of member libraries for the promotion of librarianship and the advancement of special libraries.

Overview
Name
Korea Special Library Association
President
Mu-Suk Oh (msoh@kisdi.re.kr)
Homepage
http://ksla.info
Address
National Library of Korea, Sejong 3F
48, Dasom 3-ro, Sejong-si
30120, Republic of Korea
Phone : +82-44-866-4496
E-mail : ksla@ksla.info

History
1972
STIMA was established
※ Special libraries for science and technology
1989
KIRSA was established
※ Special libraries for social sciences and humanities
1998
Union DB was built and ILL service was started
2009
STIMA and KIRSA were merged into KSLA
The fi rst issue of "KSLA Bulletin" was published
2011
Representatives were dispatched to the ICoASL 2011
"Special Libraries Handbook" was published
2012
"Collection of Best Practices" was published
2013
Representatives were dispatched to JSLA Meeting
2014
JSLA Representatives were invited to KSLA Meeting
2015
ICoASL 2015 was held in Seoul, Kore

Members
| Membership | Regular Members | Special Members | Life Members |
| --- | --- | --- | --- |
| Number | 123 | 41 | 2 |
1) Regular Members : Government institutes, Companies, Universities, etc.
2) Special Members : Publishers, Resellers, etc.
3) Life Members : Retired Persons

Organization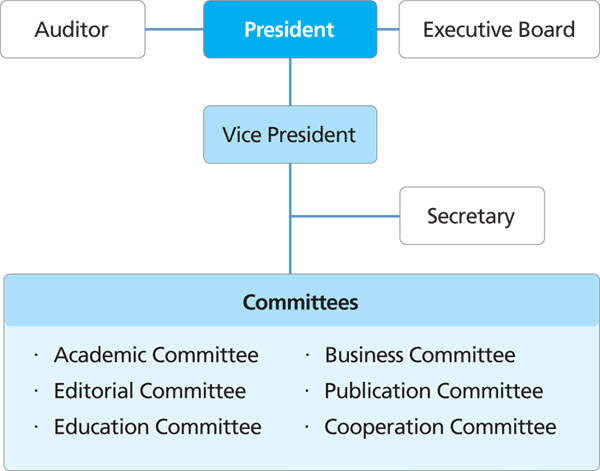 Activities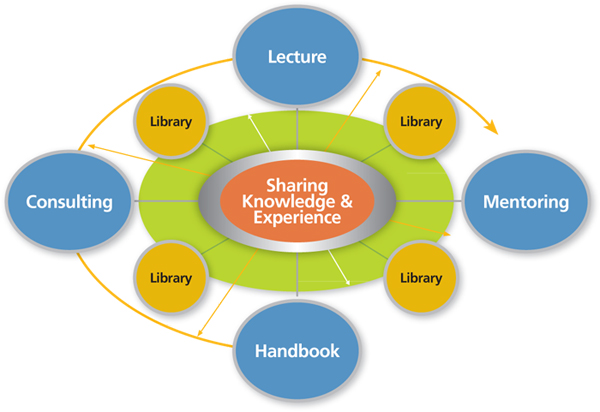 Resource Sharing
KSLA is collecting each member library's MARC data to construct a union DB and libraries are sharing resources through DDS as well as ILL services.
Education Program

Basic Course

is aimed at the new librarians for the acquisition of knowledge including special library's characteristics, librarian's calibre, major issues, related new technologies, establishment story of a new special library, best winner's successful story in national library evaluation, etc.


Advanced Course

is aimed at the senior librarians so that they can expand library activities as well as strengthen professionalism. There are 2 courses for science and technology and social sciences which are open to librarians in all types of libraries in cooperation with the National Library of Korea.


Annual Course

is aimed at the fi eld librarians to share information about current topics and each library's solution.


Commissioned Course

is a customized course based on each institute's request for the training of SCI research paper writing, research ethics and research notes, utilization of patent information, etc.
Mentoring Service
Mentoring services are provided to improve each librarian's capability by sharing advanced experiences and expanding knowledge between mentor and mentee among KSLA member libraries.